Birth control now from your phone
Get birth control, UTI treatment, ella (emergency contraception), and the Abortion Pill (available in MD) on the go
See services in your state
Now available in 42 states and in Washington, D.C
How it Works
1. Request a service
It's simple! Choose your service, complete a health questionnaire, and submit your request.
2. Clinical review
A Planned Parenthood provider will review your questionnaire and message you in the app if they have any questions.
3. Get your medication
If eligible, your medication will be shipped to you in discreet packaging or sent to your pharmacy.
Learn more
Learn More
Download our app and get birth control, UTI treatment and emergency contraception (ella) now through your phone
Newsletter
Sign up for our monthly newsletter to read about sexual health topics and learn more about our services
What people are saying
I've been using PPDirect for years to order prescriptions, especially when I didn't have health insurance. They make care easy and accessible for me through their telehealth services and consultations. I'm so happy to have PP and their Direct app!
I am so incredibly grateful for Planned Parenthood Direct! My old doctor had not approved my new birth control prescription and I had one day to get back on it before my period went out of whack… Thankfully PPDirect got me a video chat appointment with one of their providers for the very next day, and she was able to fill my prescription for a year supply at my local pharmacy within minutes!
After my insurance lapsed because of a loss of job, and because I was unable to see my regular doctor so they could not write me a prescription. I reached out on the app to get a birth control prescription. The service was very easy, all of the messages that I exchanged with the doctor were pleasant and quick, and I am so thankful that I am able to get my medication without having to find insurance or to go see a doctor in person.
I used this app request birth control after having issues with another app (NURX). They are SO fast, they literally had a prescription sent to my pharmacy within a few hours. They are also super thorough and let me know that a certain kind of birth control may not be safe for me due to certain health issues I have and recommended a different one that's just as effective. I 100% recommend them!
I am a travel nurse and it's always a nightmare trying to establish care in new cities or have my birth control filled when I don't have long stints of continuity of care. I am so so happy and grateful that I was able to get my prescription refilled the SAME DAY. It was so easy and fast and took a HUGE amount of stress out of my life
My prescription for my birth control had expired, and I was able to request a new prescription through the app without ever having to go through the hassle of a full doctor's visit. They even live chatted with me and helped me pick a new option that better fit my health and shipped it right to my pharmacy.
Definitely the best service i have received to get birth control. I've used this app twice and it has been very worth it every time. They're very accommodating to your needs.
Fast response time, friendly service, shipped within 2 business days, highly recommended!
Amazing service. Easy to order prescriptions. Fast accurate delivery. Best way to stay safe.
The doctors are nice, the app runs smoothly, and I can quickly and easily get my prescription refilled without having to schedule an in person doctors visit weeks out. All while still getting quality service from an actual doctor that can answer any questions you have. Highly recommend!!!!!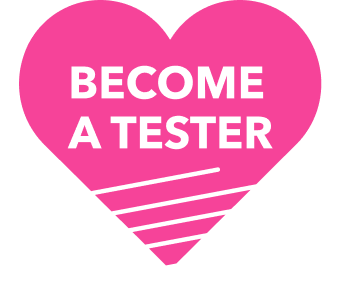 Become a Tester
We occasionally reach out to users for surveys and test new features before they are released. Be part of our innovation.