Emergency Contraception
morning-after pill
ella® is a prescription strength medication that helps prevent pregnancy. It is 85% effective on any day you take it, up to five days after unprotected sex.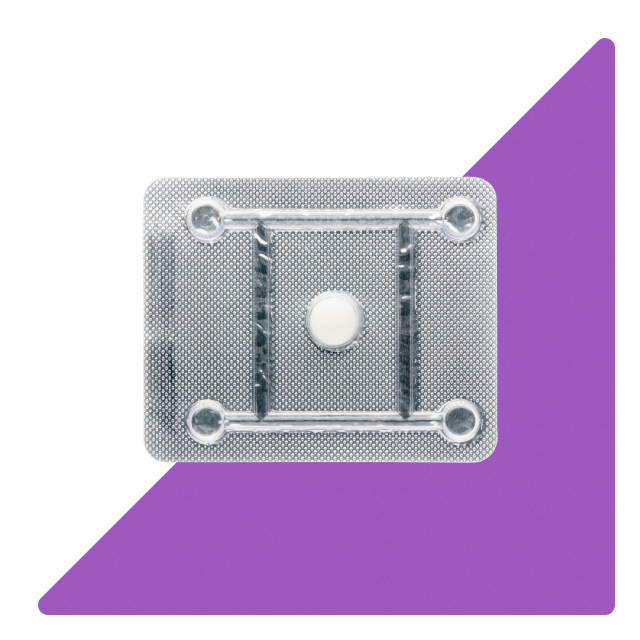 Delivery, cost, and insurance
ella (Emergency Contraception)
Overnight shipping in discreet packaging
Starting at $80
Choose your state above to see costs.
Download our app and get birth control, UTI treatment and emergency contraception (ella) now through your phone
Read up on Emergency Contraception
Sep 18, 2023
Planned Parenthood needs your support now more than ever. Interested in joining the fight? We've compiled a list of ways to get involved.
Sep 15, 2023
From how the morning-after pill works to who should take it, here's your go-to guide on everything ella.
Emergency Contraception Questions?
See All
What can I do on the Planned Parenthood Direct app?
Request a prescription for the birth control pill to be mailed to you. 
In select states, you may request a prescription to be picked up at your pharmacy. For pharmacy pick up, you may request the birth control pill, patch, ring, and treatment for a UTI (urinary tract infection). 
In select states, you can request a prescription for emergency contraception to be mailed to you. 
In select states where it is legally permissible, you can request a prescription for medication abortion to be mailed to you. 
In the app, you can learn about different types of birth control and their effectiveness. 
How do I get my prescription?
We ship the birth control pills directly to your doorstep. You will receive them within 2-3 business days of your prescription being approved.
We ship emergency contraception and the abortion pill using overnight shipping directly to your doorstep Mondays through Fridays. For more information, refer to the Emergency Contraception and Abortion Pill sections of the FAQs.
We send UTI prescriptions to your local pharmacy. They may be ready within a few hours but call ahead to be sure.
ella (emergency contraception) shipping
ella can be taken up to 5 days after unprotected sex. Before you continue, check the information below to make sure you'll receive ella in time (sent with overnight shipping):
Monday-Thursday requests submitted before 1PM ET are shipped the same day. Requests submitted after 1PM ET will ship the next day.
Friday-Sunday and holiday* requests will ship on the following business day. There is no weekend delivery.
If you need emergency contraception right away, contact your local Planned Parenthood health center, or you can find Plan B or other over-the-counter options at your local pharmacy.
How much does the ella (emergency contraception) cost?
On the Planned Parenthood Direct app, ella starts at $80, which includes overnight shipping.
What type of emergency contraception is offered through Planned Parenthood Direct?
We offer a version of the morning-after pill called ella. ella is 85% effective on any day you take it, for up to five days after unprotected sex. For people who weigh 195 pounds or more, it may not work as well, and Mirena, Liletta, or Paragard (copper IUD) is more effective. You need a prescription from a provider to get ella.
Can I buy ella to have it "just in case?"
Yes! It's a good idea to buy ella (emergency contraception) BEFORE you need it. You can keep it in your medicine cabinet and it will be there for you, just in case. That way, you can take it as soon as possible if an accident happens—and you won't have to worry about getting a prescription. 
What is emergency contraception?
Emergency contraception is a safe and effective way to prevent pregnancy after unprotected sex. There are a few different types of emergency contraception: morning-after pills and certain IUDs. Regardless of which method you use, emergency contraception should be used as soon as possible after unprotected sex.
There are two different types of morning-after pills. Pills containing levonorgestrel such as Plan-B can be purchased over the counter and are most effective if used within 72 hours after unprotected sex. If you weigh more than 165 pounds, levonorgestrel morning-after pills may not work.
There is only one brand of morning-after pill containing ulipristal acetate and that is ella. ella can be used up to 5 days after having unprotected sex but requires a prescription. ella may not work if you weigh more than 195 pounds. ella is available through PPDirect in most states. 
Mirena, Liletta, and Paragard (copper IUD) are the most effective forms of emergency contraception and can be used up to 5 days following unprotected sex. IUDs work just as well regardless of how much you weigh. In addition, these IUDs can prevent pregnancy for up 12 years depending on which one you get.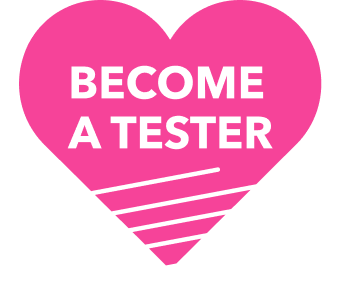 Become a Tester
We occasionally reach out to users for surveys and test new features before they are released. Be part of our innovation.
Newsletter
Sign up for our monthly newsletter to read about sexual health topics and learn more about our services