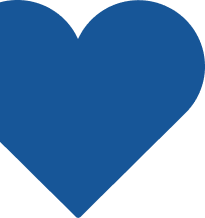 Terms of Use
Last revision: June 26, 2023
Use of the App. Planned Parenthood Direct, Inc. ("PPDirect", also referred to as "we", "us", or "our") operates this Planned Parenthood Direct mobile application (the "App"). PPDirect is a contracting partner of certain regional Planned Parenthood member affiliates governed by the Bylaws of the Planned Parenthood Federation of America, Inc. (the "PP Affiliates"). The App enables the PP Affiliates to offer an online telehealth service (the "Service") that, when clinically appropriate, allows patients to obtain a limited range of health care from the PP Affiliate providers. PPDirect is the owner and operator of this App and does not provide healthcare services.
Before using the App, please take some time to review the following basic terms and conditions and the terms of our Privacy Policy (which are incorporated herein by reference), all of the foregoing collectively referred to as the "Terms of Use." These Terms of Use govern your use of the App and the Service provided via the App. Collection and use of user information under the App is subject to the Privacy Policy. When you use the App, you are automatically agreeing to be bound by these Terms of Use. Please carefully review these Terms of Use prior to using the Service. PPDirect reserves the right to change these Terms of Use or to modify any App features or the Service at any time. Users are responsible for regularly reviewing these Terms of Use and we encourage you, therefore, to review them carefully whenever you use the App. If you do not agree with any of the Terms of Use, please do not use the App.
No Screenshots, Pictures, or Recordings Allowed. You agree that by using the Services, any and all communications on or through the platform are confidential and proprietary, and you agree that you will not record or photograph, nor will you disseminate any recordings or photographs of any content rendered through the Services. You agree and acknowledge that if you violate the terms of this section you may: (i) be removed from the platform, (ii) no longer be entitled to receive the Services and (iii) be subject to damages for breach of these Terms of Use.
IMPORTANT INFORMATION ABOUT YOUR USE OF THE SERVICES
DO NOT USE THIS APP FOR EMERGENCY MEDICAL NEEDS. If you experience a medical emergency, call 911 immediately.
Consent to be Bound. By downloading or using the App, you represent and warrant that you are at least thirteen (13) years of age or older. You agree to be bound by these Terms of Use, the Request and Consent To Medical Services by Telehealth, the Notice of Privacy Practices, and the Privacy Policy that appear on the App. If you do not wish to be bound by these Terms of Use, you may not use the App. Some areas of the App may have additional terms and conditions ("Additional Terms"). Where Additional Terms apply, we will make them available for you to read through prior to your use of that area of the App. By using those areas of the App, you agree to the Additional Terms.
Certification of location. To use the Service, you must be located in one of the jurisdictions in which the Services are available. By agreeing to these Terms of Use, you are certifying that you have and will truthfully represent your location each time you use the Service.
'Jailbreaking' the mobile operating system. The App is intended for use only on a mobile device that is running an unmodified manufacturer-approved operating system. Using the App on a device with a modified operating system may undermine security features that are intended to protect your health information from unauthorized or unintended disclosure. You may compromise the privacy and security of your health information if you use the App on a mobile device that has been modified. Use of the App on a mobile device with a modified operating system is a material breach of these Terms of Use.
App Content. Other than the personalized content sent from your Clinical Provider through an in-App message, you should not consider content on the App to be medical advice.
User Accounts. When you register on the App, you need to create an account ("Account") by entering your name, email address, password, and certain other information collected by PPDirect. You may not transfer or share your Account password with anyone, or create more than one Account. Your privacy is very important to us. Our Privacy Policy explains how we collect, use, protect, and share Personal health Information ("PHI") and other personal information with others. You are responsible for maintaining the confidentiality of your Account password and for all activities that occur under your Account. You are responsible for changing your password promptly if you think it has been compromised. To change your password go into 'My Account' within the App. You may not use anyone else's account at any time. In no event should you share your username or password with any third party or allow another person to access the Service using your username and password. Please notify us if you have any reason to believe that your username or password has been lost, compromised, or misused in any way. You are fully and solely responsible for any and all use of the Service using your username and password. We reserve the right to revoke or deactivate your username and password at any time. We reserve the right to take any and all action, as deemed necessary or reasonable, regarding the security of the App and your Account. We are not responsible or liable for any damage or loss related to any unauthorized access or use of your Account.
Use of the App and the Service. You are responsible for your use of the App and Service, and for any use of the App or Service made using your account. We prohibit certain kinds of conduct that may be harmful to patients or to us. When you use the App or Service, you may not:

violate any law or regulation;
violate, infringe, or misappropriate other people's intellectual property, privacy, publicity, or other legal rights;
upload or share anything that is illegal, abusive, harassing, harmful to reputation, pornographic, indecent, profane, obscene, hateful, racist, or otherwise objectionable;
send unsolicited or unauthorized advertising or commercial communications, such as spam;
engage in spidering or harvesting, or participate in the use of software, including spyware, designed to collect data from the Site or Services;
transmit any viruses or other computer instructions or technological means whose purpose is to disrupt, damage, or interfere with the use of computers or related systems;
impersonate any person or entity or perform any other similar fraudulent activity, such as phishing;
use any means to scrape or crawl any Web pages contained in the Site;
attempt to circumvent any technological measure implemented by us or any of our providers or any other third party to protect the Site or Services;
attempt to decipher, decompile, disassemble, or reverse engineer any of the software or other underlying code used to provide the Site or Services;
access the Services for use outside of the United States of America; or
advocate, encourage, or assist any third party in doing any of the foregoing.

Security. PPDirect is a Business Associate of health care entities under the Health Insurance Portability and Accountability Act ("HIPAA"). Your personal information will be stored in a secure manner. PPDirect has implemented a variety of commercially standard encryption and security technologies and procedures to protect your personal information stored in our computer systems from unauthorized access. PPDirect also maintains standard physical and electronic procedural safeguards that limit access to your personal information to our employees (or people working on our behalf and under confidentiality agreements) who, through the course of standard business activities, need to access your personal information.

User Content. The App and the Service allow you to upload, submit, store, send, or receive content and data ("User Content"). You retain ownership of any intellectual property rights that you hold in that User Content. User Content may include Protected Health Information or PHI, as that term is defined under HIPAA. PPDirect acknowledges that it is a Business Associate of the PP Affiliates and has entered into a Business Associate Agreement to permit its access, use, and disclosure of PHI through the App. PPDirect has implemented and maintains appropriate measures in accordance with generally accepted industry standards to (i) protect against any anticipated threats or hazards to the security or integrity of User Content; and (ii) protect against unauthorized access to User Content, in accordance with our Privacy Policy.

When you upload, submit, store, send, or receive User Content to or through the App or Service, you give us permission to reproduce and use your User Content as follows: you grant to us and those we work with a license to use, host, store, reproduce, modify, create derivative works (such as translations, adaptations, or other changes we make so that User Content works better with the App and Service), display and distribute your User Content and information about health services rendered to PP Affiliates including the PP Affiliate located closest to the ZIP code you provided, to distribute your User Content to pharmacy network and software partners for the exclusive purpose of prescribing appropriate medicines, and to use the User Content for our internal management and administration, including for data analytics purposes, or otherwise as required or permitted by law. In order to assign to you a medical professional who is licensed to practice in your state, PPDirect will use the geolocation tracker on your mobile device. PPDirect will also identify and store your device identifier. We work with data analytics vendors to assess the operations of the App and to develop new services and functionalities. De-identified information may be shared with our vendor partners in order to perform this work. Subject to the requirements of HIPAA, we shall have no obligation to use, return, or review any User Content. This license is for the limited purpose of operating, promoting, and improving the App, and to develop new services. Our license to your User Content is non-exclusive, meaning you may use the User Content for your own purposes or let others use your User Content for their purposes. This license is fully-paid and royalty free, meaning we do not owe you anything else in connection with our use of your User Content. Lastly, this license is perpetual, meaning that our rights under this license continue even after you stop using the App and Service. You promise that:

you own all rights to your User Content or, alternatively, that you have the right to give us the rights described above; and
your User Content does not infringe the intellectual property rights, privacy rights, publicity rights, or other legal rights of any third party.

Operation and record retention. By using the App, you understand and agree that PPDirect and/or PP Affiliates reserve complete and sole discretion with respect to the operation of the App or Service, and that PPDirect and/or PP Affiliates may, among other things withdraw, suspend or discontinue any functionality or feature of the App or Service. Subject to applicable law, PPDirect and/or PP Affiliates reserve the right to maintain, delete, or destroy all communications and materials posted or uploaded to the Service pursuant to their internal record retention and/or destruction policies.
Communications Consent and Communications Risks of Using the App. Communications from applications like the App can be sent to the wrong person, lost, or subject to other sending or security errors. All communications sent over an Internet connection, including through use of the App, are inherently vulnerable to hacking, theft, unauthorized access and/or disclosure, misdirection, loss of data, corruption of data, delays or interruptions in communication, and reductions in quality due to lack of or reduction in broadband access and reliability. In the event of a technological disruption, an alternative communication pathway may be recommended. Some health care services are not appropriate for remote delivery and the medical professionals providing services through the App retain the sole discretion to treat you through the App. You may be directed to receive medical care at an in-person visit with a medical professional. Anyone who has access to the App or any electronic communications can read, forward, copy, delete, or change the message, view your health information and know/assume messages are from us. This includes those with permission to access such messages and those without. By using the App and related electronic communications, and by providing your contact information, such as your address, email address, or mobile/other phone number(s), you consent and are agreeing to receive information about your health care treatment as well as additional informational and marketing communications from us and our PP Affiliates. You understand and agree that direct or indirect remuneration to an applicable covered entity provider from a third-party can exist. You also understand and agree such communications can be electronic and can include but are not limited to: information on our services and programs, health awareness reminders, information on open enrollment and insurance, health care services/programs, health insurance information, surveys, and educational information. You understand if we contact you, we may identify as PPDirect, Planned Parenthood Direct, or similar variations thereof. You agree you have read and accept the described risks. You also acknowledge and accept that if you allow sharing of the App or related App communications to any third party, they may no longer be protected by applicable privacy or security rules (except as required by law). You also understand and accept that message/data rates may apply for the messages described in this consent.
Access Rights. We hereby grant to you a limited, non-exclusive, non-transferable right to access the App and use the Service solely for your personal non-commercial use and only as permitted under these Terms of Use, the Request and Consent To Medical Services by Telehealth, Notice of Privacy Practices, and the Privacy Policy. We reserve the right, in our sole discretion, to deny or suspend use of the App to anyone for any reason. You agree that you will not, and will not attempt to: (a) impersonate any person or entity, or otherwise misrepresent your affiliation with a person or entity; (b) use the App to violate any local, state, national, or international law; (c) reverse engineer, disassemble, decompile, or translate any software or other components of the App; (d) distribute viruses or other harmful computer code through the App or (e) otherwise use the App in any manner that exceeds the scope of use granted above.
Ownership. The App and its entire contents, features and functionality (including but not limited to all information, software, text, displays, images, video and audio, and the design, selection and arrangement thereof), are owned or used under license by us, the PP Affiliates, or Planned Parenthood Federation of America, Inc. and are protected by United States and international copyright, trademark, trade secret and other intellectual property or proprietary rights laws. These Terms of Use permit you to use the App for your personal, non-commercial use only. You must not reproduce, distribute, modify, create derivative works of, publicly display, publicly perform, republish, download, store or transmit any of the material on our App except as generally and ordinarily permitted through the App according to these Terms of Use. You must not access or use for any commercial purposes any part of the App.
Trademarks. Certain names, logos, and other materials displayed on the App may constitute trademarks, trade names, service marks or logos ("Marks") of PPDirect, the PP Affiliates, or Planned Parenthood Federation of America, Inc., or other entities. You are not authorized to use any such Marks without the express written permission of such entities. Ownership of all such Marks and the goodwill associated therewith remain with the owning entities or their authorized licensees.
Termination. PPDirect may suspend or terminate your use of the App for any reason at any time. Subject to applicable law, PPDirect reserves the right to maintain, delete, or destroy all communications and materials posted or uploaded to the App pursuant to its internal record retention and/or content destruction policies. After such termination, PPDirect and PP Affiliates will have no further obligation to provide the Service, except to the extent obligated to provide you access to your health records or required to provide you with continuing care under applicable legal, ethical, and professional obligations to you. The termination of your right to use the App does not terminate your ability to seek in person care at a PP Affiliate.
Right to modify. We may, at our sole discretion, change, add, or delete portions of these Terms of Use at any time on a going-forward basis. Continued use of the App following notice of any such changes will indicate your acknowledgement of such changes and agreement to be bound by the revised Terms of Use, inclusive of such changes.
Informed consent. By selecting "Continue as Guest" or "Sign in/Register" on the App home screen, or by checking a box acknowledging these terms, you are consenting to receiving care via the App. The scope of care will be at the sole discretion of the PP Affiliate's healthcare provider who is treating you, with no guarantee of diagnosis, treatment, or prescription. The healthcare provider will determine whether or not the condition being diagnosed and/or treated is appropriate for a telehealth encounter via the Service. The Service respects and upholds patient confidentiality with respect to protected health information as required under HIPAA and will obtain express patient consent prior to sharing any patient-identifiable information with a third party for purposes other than treatment, payment, or health care operations. In addition, by selecting continue, you are authorizing the release of your contact information to PPDirect, the applicable PP Affiliate(s), and other third parties necessary to the provision of health care services provided to you through the App. By clicking continue, you further agree to the release of your contact information to Planned Parenthood Affiliates and PPDirect and to receive certain marketing communications related to the App or a service provided by the PP Affiliate(s).
Links. This App may contain links to other web sites. Please note that when you click on any of these links, you are entering another web site for which we have no responsibility or control. The inclusion of any link does not imply affiliation, endorsement, or adoption by us of the linked site or any medical or other information contained therein. We encourage you to read the terms and conditions, data-gathering practices, and privacy policies of all linked sites as they may materially differ from ours. You agree that we shall not be responsible for any loss or damage of any sort incurred as a result of any such links or as the result of the presence of such links on this App. It is up to you to take precautions to ensure that whatever linked material you select is free of items such as viruses, worms, Trojan horses, and other destructive items.

No International Use. The Service is designed for and intended for users in the United States only. To use the App, you must be located in one of the jurisdictions in which the Services are available. By agreeing to these Terms of Use, you are certifying that you have and will truthfully represent your location each time you use the Service.

DISCLAIMER OF WARRANTIES AND LIMITATION ON LIABILITY.

THE APP, ITS CONTENT, ANY INFORMATION AVAILABLE ON OR THROUGH THE APP AND THE SERVICE ARE PROVIDED "AS IS" AND "AS AVAILABLE" AND WITHOUT ANY REPRESENTATIONS OR WARRANTIES OF ANY KIND, EITHER EXPRESS OR IMPLIED, TO THE FULLEST EXTENT PERMITTED BY LAW. IN ADDITION, PPDIRECT AND ITS RESPECTIVE EMPLOYEES, DIRECTORS, OFFICERS, AGENTS, REPRESENTATIVES, VENDORS, AND/OR SUPPLIERS (REFERRED TO COLLECTIVELY AS "AFFILIATES") DO NOT REPRESENT OR WARRANT THAT YOUR USE OF THE APP, OR THE OPERATION OR FUNCTION OF THE APP, ANY COMPONENT THEREOF, OR ANY SERVICES OFFERED IN CONNECTION THEREWITH, WILL BE UNINTERRUPTED OR ERROR FREE; THAT DEFECTS THEREWITH WILL BE CORRECTED; OR THAT THE APP OR ITS SERVER ARE FREE OF VIRUSES OR OTHER HARMFUL ELEMENTS. IN ADDITION, CERTAIN INFORMATION MAY BE UPDATED FROM A SOURCE OTHER THAN PPDIRECT AND ITS AFFILIATES AND PPDIRECT AND ITS AFFILIATES DO NOT ASSUME ANY LIABILITY OR RESPONSIBILITY FOR THE ACCURACY OF SUCH INFORMATION. PPDIRECT AND ITS AFFILIATES DO NOT REPRESENT OR WARRANT THE TRUTHFULNESS, ACCURACY, OR RELIABILITY OF ANY INFORMATION OR CONTENT SUBMITTED OR POSTED ON THE APP, NOR DOES PPDIRECT ENDORSE ANY OPINIONS EXPRESSED BY OR AFFILIATED WITH ANY USER WHO HAS SUBMITTED CONTENT ON THE APP.

PPDIRECT IS NOT LIABLE FOR ANY DAMAGES, INCLUDING SPECIAL, INDIRECT, PUNITIVE, OR CONSEQUENTIAL DAMAGES OF ANY NATURE, RESULTING FROM ANY USE OF OR RELIANCE ON, THE CONTENT, THE APP, MATERIALS OR INFORMATION PROVIDED ON OR THROUGH THE APP, THE SERVICE, OR ANY PRODUCTS OR SERVICE PURCHASED THROUGH THE APP, INCLUDING, WITHOUT LIMITATION, DAMAGES FOR LOST PROFITS, LOSS OF GOODWILL, OR LOSS OF DATA, EVEN IF PPDIRECT HAS BEEN ADVISED OR SHOULD HAVE KNOWN OF THE POSSIBILITY OF SUCH DAMAGE. IN NO EVENT WILL PPDIRECT OR ITS AFFILIATES BE LIABLE FOR ANY DAMAGES IN EXCESS OF THE FEES PAID BY YOU IN CONNECTION WITH YOUR USE OF THE APP DURING THE TWELVE MONTH PERIOD IMMEDIATELY PRECEDING THE DATE ON WHICH THE CLAIM AROSE. THE FOREGOING SHALL NOT APPLY TO THE EXTENT THAT ANY LIABILITY IS THE RESULT OF PPDIRECT'S OWN NEGLIGENCE.

YOU ACKNOWLEDGE, BY YOUR USE OF THE APP, THAT YOUR USE IS AT YOUR SOLE RISK, THAT YOU ASSUME FULL RESPONSIBILITY FOR ALL COSTS ASSOCIATED WITH ALL NECESSARY SERVICING, REPAIRS OR REPLACEMENT OF ANY EQUIPMENT, HARDWARE, SOFTWARE, OR DATA YOU USE IN CONNECTION WITH YOUR USE OF THE APP AND THAT PPDIRECT AND ITS AFFILIATES SHALL NOT BE LIABLE FOR ANY DAMAGES OF ANY KIND RELATED TO YOUR USE OF OR INABILITY TO USE THE APP.

PPDIRECT AND ITS AFFILIATES WILL HAVE NO LIABILITY FOR ANY: (a) ERRORS, MISTAKES, OR INACCURACIES OF CONTENT; (b) PERSONAL INJURY OR PROPERTY DAMAGE RESULTING FROM YOUR ACCESS TO OR USE OF THE APP; (c) ANY UNAUTHORIZED ACCESS TO OR USE OF OUR SERVERS OR OF ANY PERSONAL OR FINANCIAL INFORMATION; (d) ANY INTERRUPTION OF TRANSMISSION TO OR FROM THE APP; (e) ANY BUGS, VIRUSES, TROJAN HORSES, OR THE LIKE WHICH MAY BE TRANSMITTED ON OR THROUGH THE APP BY ANY THIRD PARTY; OR (f) ANY LOSS OR DAMAGE OF ANY KIND INCURRED AS A RESULT OF THE USE OF ANY CONTENT POSTED, EMAILED, TRANSMITTED, OR OTHERWISE MADE AVAILABLE ON OR THROUGH THE APP. THE FOREGOING SHALL NOT APPLY TO THE EXTENT THAT ANY SUCH INJURY OR HARM IS THE RESULT OF PPDIRECT'S OWN NEGLIGENCE.

PPDIRECT AND ITS AFFILIATES MAKE NO REPRESENTATION OR WARRANTY THAT THE APP, CONTENT, SOFTWARE, OR ANY PRODUCT/SERVICE OFFERED OR PURCHASED THROUGH THE APP IS APPLICABLE OR APPROPRIATE FOR USE OR ACCESS IN LOCATIONS OUTSIDE OF THE UNITED STATES. NO ADVICE OR INFORMATION, WHETHER ORAL OR WRITTEN, OBTAINED BY YOU FROM PPDIRECT OR THROUGH THE APP WILL CREATE ANY WARRANTY NOT EXPRESSLY MADE IN THESE TERMS OF USE. IN ADDITION, PPDIRECT AND ITS AFFILIATES DISCLAIM ANY AND ALL REPRESENTATIONS AND WARRANTIES WITH RESPECT TO THE APP, ITS CONTENT, THE SOFTWARE AND THE PRODUCTS, WHETHER EXPRESS, IMPLIED OR STATUTORY, INCLUDING WARRANTIES OF TITLE, MERCHANTABILITY, FITNESS FOR A PARTICULAR PURPOSE AND/OR NON-INFRINGEMENT. WITHOUT LIMITING THE FOREGOING, PPDIRECT DISCLAIMS ANY AND ALL WARRANTIES, EXPRESS OR IMPLIED, FOR ANY MERCHANDISE OR SERVICES OFFERED ON THE APP.

IN THE EVENT OF ANY PROBLEM WITH THIS APP, THE CONTENT OR THE SOFTWARE, YOU AGREE THAT YOUR SOLE REMEDY SHALL BE TO CEASE USE OF THE APP. IN THE EVENT OF ANY PROBLEM WITH ANY PRODUCT OR SERVICE PURCHASED THROUGH THIS APP, YOU AGREE THAT YOUR REMEDY, IF ANY, IS FROM THE MANUFACTURER OR SUPPLIER OF THAT PRODUCT OR SERVICE IN ACCORDANCE WITH THE MANUFACTURER'S OR SUPPLIER'S WARRANTY OR TO SEEK A REFUND OR RETURN IN ACCORDANCE WITH OUR RETURNS POLICY.

The foregoing disclaimer of implied warranties or liabilities, including the scope and duration of such warranties and the extent of PPDirect's liabilities, shall apply to the fullest extent permitted by law.

Indemnification. You agree to defend, indemnify, and hold PPDirect and its Affiliates harmless from and against any and all claims, damages, costs, and expenses, including attorneys' fees, arising from or related to: (a) your or anyone using your account's use of the App; (b) any information (including your submissions or any other content) that you or anyone using your account submit, post, or transmit through the App; (c) the violation of these Terms of Use by you or anyone using your account; or (d) the violation of any rights of any third party, including intellectual property, privacy, publicity, or other proprietary rights by you or anyone using your account. PPDirect reserves the right, at its own expense, to assume the exclusive defense and control of any matter otherwise subject to indemnification by you. If we do assume the defense of such a matter, you will reasonably cooperate with PPDirect in such defense.

Binding Arbitration. These Terms of Use and your use of the App shall be governed by the laws of the State of New York, without giving effect to the principles of conflict of laws. Any dispute arising under or relating in any way to these Terms of Use will be resolved exclusively by final and binding arbitration in New York, NY under the rules of the American Arbitration Association, except that either party may bring a claim related to intellectual property rights, or seek temporary and preliminary specific performance and injunctive relief, in any court of competent jurisdiction, without the posting of bond or other security. The parties agree to the personal and subject matter jurisdiction and venue of the courts located in New York, NY, for any action related to these Terms of Use. You may not act as a class representative or private attorney general, nor participate as a member of a class of claimants, with respect to any Claim. Claims may not be arbitrated on a class or representative basis. The arbitrator can decide only your individual Claims. The arbitrator may not consolidate or join the claims of other persons or parties who may be similarly situated. You understand that by selecting "Continue as Guest" or "Sign in/Register" on the App home screen, or by checking a box acknowledging these terms, and/or any other forms presented to you on the App, you are consenting and agreeing to these Terms of Use and that such action constitutes a legal signature. No waiver by PPDirect of any term or condition set forth in these Terms of Use shall be deemed a further or continuing waiver of such term or condition or a waiver of any other term or condition, and any failure of PPDirect to assert a right or provision under these Terms of Use shall not constitute a waiver of such right or provision.

This arbitration agreement does not preclude you or PPDirect from seeking action by federal, state, or local government agencies. You and PPDirect also have the right to bring qualifying claims in small claims court. In addition, you and PPDirect retain the right to apply to any court of competent jurisdiction for provisional relief, including pre-arbitral attachments or preliminary injunctions, and any such request shall not be deemed incompatible with these Terms, nor a waiver of the right to have disputes submitted to arbitration as provided in these Terms.

If any provision of these Terms of Use is held by a court or other tribunal of competent jurisdiction to be invalid, illegal, or unenforceable for any reason, such provision shall be eliminated or limited to the minimum extent such that the remaining provisions of the Terms of Use will continue in full force and effect.

THIS SECTION LIMITS CERTAIN RIGHTS, INCLUDING THE RIGHT TO MAINTAIN A COURT ACTION, THE RIGHT TO A JURY TRIAL, THE RIGHT TO PARTICIPATE IN ANY FORM OF CLASS OR REPRESENTATIVE CLAIM, THE RIGHT TO ENGAGE IN DISCOVERY EXCEPT AS PROVIDED IN AAA RULES, AND THE RIGHT TO CERTAIN REMEDIES AND FORMS OF RELIEF. OTHER RIGHTS THAT YOU WOULD HAVE IN COURT ALSO MAY NOT BE AVAILABLE IN ARBITRATION.

Digital Millennium Copyright Act of 1998 (the "DMCA"). We respect the intellectual property rights of others. Please notify us in writing, by email or mail to our designated agent listed below, if you believe that a user of the App has infringed your intellectual property rights. Pursuant to Section 512 of the Copyright Revision Act, as enacted through the Digital Millennium Copyright Act ("DMCA"). Notice should be sent or emailed to: [email protected].

To be effective the notification should include:

identification of the copyrighted work claimed to have been infringed, or, if multiple copyrighted works are covered by a single notification, a representative list of such works;
identification of the claimed infringing material and information reasonably sufficient to permit us to locate the material on the App;
information reasonably sufficient to permit us to contact you, such as an address, telephone number, and, if available, an email address;
a statement by you that you have a good faith belief that the disputed use is not authorized by the copyright owner, its agent, or the law;
a statement by you, made under penalty of perjury, that the above information in your notification is accurate and that you are the copyright owner or authorized to act on the copyright owner's behalf; and
your physical or electronic signature.

 

You acknowledge and agree that upon receipt and notice of a claim of infringement, we may immediately remove the identified materials from the App without liability, and the claims of the complaining party and party that originally posted the materials will be referred to the United States Copyright Office for adjudication as provided in the DMCA.

Changes to these Terms of Use. From time to time, we may change these Terms of Use. If we change these Terms, we will give you notice by posting the revised Terms of Use on the App. Those changes will go into effect on the Revision Date shown in the revised Terms of Use. By continuing to use the App or Service, you are agreeing to the revised Terms of Use.
PLEASE CHECK THE APP FREQUENTLY FOR ANY CHANGES TO THESE TERMS OF USE.