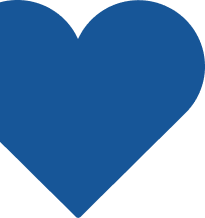 Privacy Policy
THIS PRIVACY POLICY AND NOTICE ("NOTICE") DESCRIBES HOW MEDICAL INFORMATION ABOUT YOU MAY BE USED AND DISCLOSED AND HOW YOU CAN GET ACCESS TO THIS INFORMATION. PLEASE REVIEW IT CAREFULLY.
This Notice is related solely to the Service available through the Planned Parenthood Direct mobile application (the "PP Direct App") and is different from the Notice of Privacy Practices that governs any care you may receive in a Planned Parenthood health center and different from Privacy Policies on Planned Parenthood websites.
INTRODUCTION
This Notice is being provided to you on behalf of Planned Parenthood Direct, Inc. ("PPDirect", also referred to herein as "we" or "our" or "us"). PPDirect operates the Planned Parenthood Direct mobile application (the "App"). PPDirect is a contracting partner of certain regional Planned Parenthood member affiliates governed by the Bylaws of Parenthood Federation of America, Inc. (the "PP Affiliates"). The App enables the PP Affiliates to offer an online telehealth service (the "Service") that, when clinically appropriate, allows patients to obtain a limited range of health care from the PP Affiliate providers. PPDirect is the owner and operator of the App and does not provide healthcare services. We are required by law, as a business associate of the PP Affiliates, to maintain the privacy of "protected health information." "Protected health information" or "PHI" includes any individually identifiable information that we obtain from you or others that relates to your past, present, or future physical or mental health, the health care you have received, or payment for your health care. We may share PHI with PP Affiliate(s) and other third parties to carry out treatment, payment, or health care operations relating to the services provided through the App.
This Notice provides you with information about your rights and our practices with respect to the privacy of PHI. This Notice also discusses the uses and disclosures we may make with respect to your PHI. This Notice also describes the risks of using electronic communications and electronic storage of your health information. We reserve the right to change the terms of this Notice from time to time and to make the revised Notice effective for all PHI we maintain. Please check the App frequently for updates.
PERMITTED USES AND DISCLOSURES
We may use or disclose your PHI for purposes of treatment, payment, and health care operations without your authorization. For each of these categories of uses and disclosures, we have provided a description and an example below. However, not every use or disclosure in every category will be listed.
Treatment means the provision, coordination, or management of your health care, including consultations between health care providers relating to your care and referrals for health care from one provider to another. For example, copies of your treatment records for contraceptive services may be shared with your primary care physician or other treating practitioner pursuant to your request or as otherwise required by law. We may also disclose health information about you to other PP Affiliate providers, or other doctors, nurses, technicians, health students, volunteers or other personnel who are involved in taking care of you. We also may share your PHI with a pharmacy network for the provision of mail order prescriptions, and/or software providers that provide technical support for the App, if you request or receive a prescription from a PP Affiliate provider.
Payment means the activities we undertake to obtain reimbursement for the health care provided to you by the PP Affiliate provider, including billing, collection, claims management, and determinations of eligibility and coverage. For example, we will need to share the credit or debit card details you provide with our bank and payment processor. We may also need to provide PHI to your Third Party Payor to determine whether the proposed course of treatment will be covered or to obtain payment. If you use another individual's payment method, such as a credit card, for the Services, we may disclose your identity and the general nature of the Service to that individual for payment purposes.
Health Care Operations means the support functions of the PP Affiliates, related to treatment and payment, such as quality assurance activities, case management, receiving and responding to patient comments and complaints, practitioner reviews, compliance programs, audits, accreditation, business planning, development, legal advice, management and administrative activities. For example, we may use your PHI to evaluate the performance of PP Affiliate staff when caring for you. We may also combine PHI about many patients to decide what additional services we should offer, what services are not needed, and whether certain new treatments are effective. We may also disclose PHI for review and learning purposes.
OTHER USES AND DISCLOSURES OF PHI
We may also use your PHI in the following ways:
To provide appointment or refill reminders.
To recommend possible treatment alternatives or other health-related benefits and services that may be of interest to you.
When permitted by applicable law, we may coordinate our uses and disclosures of PHI with public or private entities authorized to receive such information.
We will use or disclose PHI about you when required to do so by law.
We share your telephone number with various telecommunications providers when we telephone you, or use your telephone to message you or otherwise communicate with you.
We may share information with a successor to all or part of our business, as permitted by law. If part of our business is sold, we may include customer information as part of that transaction. Where legally required, we will give you prior notice and if you have the legal right to do so, allow you to object.
We use a number of technologies to collect technical information about you. We use this information to understand how you and others use the Service. These technologies include Cookies, navigational data like Uniform Resource Locators (URLs), and third party tracking software, including but not limited to, Google Analytics and Facebook. These technologies let us do a number of things to improve our operations and enable us to collect: data on websites you visited before downloading the App; tracking data on some of the actions you take within the App; information such as your IP address; geo-location data; data about the model and make of your mobile telephone handset and the operating system you have running on your handset and the mobile telephone carrier you are using. Because we use tracking software, a sub-set of your personal information will be captured by the tracking software, including your IP address, MAC address, click data, location data, data about your mobile handset including make, model and operating system, device identifier, order number, and the fact that you are using the Service. While we do not enter into agreements with the makers of the tracking software to protect your information to the same extent that we protect your information, the makers of the tracking software are restricted in how they use your information by their respective Terms of Use and their respective Privacy Policies.
When you register and create an account on the App, you can turn off analytical tracking within the App by going into Settings and turning off 'Allow Tracking'.
CONSENT TO MARKETING COMMUNICATIONS FROM PLANNED PARENTHOOD
When you register for this Service on the PP Direct App, we will ask for your email address and a mobile phone number. By giving us your email, you agree and understand that we may send you emails to encourage you to use our Service again or to tell you about new online services we are launching.
By giving us your email address you are agreeing to us sending you emails. It will be clear to anyone who sees the emails we send you on behalf of the PP Affiliates that the emails come from Planned Parenthood. Anyone who gets or has access to an email we send you can read, forward, copy, delete, or change it.
By giving us your telephone number you are agreeing to us calling you and leaving voice messages and sending you text messages on the number you provide. It will be clear to anyone who has access to your telephone or voicemail or text messages that messages we send you come from Planned Parenthood.
SPECIAL SITUATIONS
We may disclose your PHI as follows:
Military and Veterans. If you are a member of the Armed Forces, we may release PHI about you as required by military command authorities. We may also release PHI about foreign military personnel to the appropriate foreign military authority.
For Research Purposes. For any research project that uses your health information, we will either obtain an authorization from you or ask an Institutional Review or Privacy Board to waive the requirement to obtain authorization. A waiver of authorization will be based upon assurances from a review board that the researchers will adequately protect your health information.
Public Health Activities. We may disclose PHI about you for public health activities, including disclosures:

to prevent or control disease, injury or disability;
to report births and deaths;
to report child abuse or neglect;
to the Food and Drug Administration (FDA) for activities related to the quality, safety, or effectiveness of FDA-regulated products or services and to report reactions to medications or problems with products;
to notify a person who may have been exposed to a disease or may be at risk for contracting or spreading a disease or condition;
to notify the appropriate government authority if we believe that an adult patient has been the victim of abuse, neglect, or domestic violence. We will only make this disclosure if the patient agrees or when required or authorized by law.

Health Oversight Activities. We may disclose PHI to federal or state agencies that oversee PP Affiliates' activities providing health care, seeking payment, and civil rights.
Law Enforcement. We may release PHI if asked to do so by a law enforcement official:

In response to a court order, warrant, summons or similar process;
To identify or locate a suspect, fugitive, material witness, or missing person;
About the victim of a crime under certain limited circumstances;
About a death we believe may be the result of criminal conduct; or
In emergency circumstances, to report a crime, the location of the crime or the victims, or the identity, description or location of the person who committed the crime.

Coroners, Medical Examiners and Funeral Directors. We may release PHI to a coroner or medical examiner. We may also release PHI about patients to funeral directors as necessary to carry out their duties.
National Security and Intelligence Activities. We may release PHI about you to authorized federal officials for intelligence, counterintelligence, other national security activities authorized by law or to authorized federal officials so they may provide protection to the President or foreign heads of state.
Inmates. If you are an inmate of a correctional institution or under the custody of a law enforcement official, we may release PHI about you to the correctional institution or law enforcement official. This release would be necessary (1) to provide you with health care; (2) to protect your health and safety or the health and safety of others; or (3) for the safety and security of the correctional institution.
Serious Threats. We may use and disclose PHI if we believe that the use or disclosure is necessary to prevent or lessen a serious threat to the health or safety of a person or is necessary for law enforcement purposes.
Certain Information. HIV-related information, genetic information, alcohol and/or substance abuse records, mental health records, and other specially-protected health information may be subject to certain special confidentiality protections.
Our App is not intended for Children under the Age of 13. We do not knowingly collect personally identifiable information from children under 13. If you are a parent or legal guardian and think your child under 13 has given us information, you can contact the Privacy Officer at the number listed at the end of this Privacy Policy. Please mark your inquiries "COPPA Information Request."
OTHER USES OF YOUR HEALTH INFORMATION
Certain uses and disclosures of PHI will be made with your written authorization, including uses and/or disclosures: (a) for marketing purposes, and (b) for the sale of PHI. You have the right to revoke your authorization at any time, provided that the revocation is in writing. This will not apply to any disclosure of your PHI prior to your written revocation.
YOUR RIGHTS
You have the right to request restrictions on our uses and disclosures of PHI for treatment, payment, and health care operations. However, we are not always required to agree to your request. If you pay for your Services in full, we will not disclose your PHI to your insurance company. To request a restriction, please contact the Privacy Officer.
You have the right to request to receive confidential communications of your PHI by alternative means or at alternative locations. To make such a request, please contact the Privacy Officer.
You have the right to inspect and copy the PHI contained in our records, except where restricted by law or where disclosure would reasonably be expected to place another individual in danger. If we deny a request for access, you have the right to have our denial reviewed in accordance with law. In order to inspect or obtain a copy of your PHI, please contact the Privacy Officer. If you request a copy, we may charge you a fee for the costs of copying and mailing your records, as well as other reasonable costs associated with your request, as permitted by law.
You have the right to request an amendment to your PHI but we may deny your request if we determine that the PHI or record that is the subject of the request:

was not created by us, unless you provide a reasonable basis to believe that the originator of PHI is no longer available to act on the requested amendment;
is not part of your medical or billing records or other records we maintain; or
is accurate and complete.
a. In any event, any agreed upon amendment will be included as an addition to, and not a replacement of, already existing records. In order to request an amendment to your PHI, please contact the Privacy Officer.

You have the right to receive an accounting of disclosures of PHI made by us to individuals or entities other than to you for the six years prior to your request, except for disclosures:

to carry out treatment, payment, and health care operations as provided above;
incidental to a use or disclosure otherwise permitted or required by applicable law;
pursuant to your written authorization;
to persons involved in your care, or for other notification purposes as provided by law.
a. To request an accounting, please contact the Privacy Officer. Your request must state a specific time period for the accounting (e.g., the past three months). The first accounting of disclosures you request within a 12-month period will be free. For additional requests for an accounting, we may charge you for the costs of providing the accounting. We will notify you of the costs involved, and you may choose to withdraw or modify your request at that time. We will mail you a list of disclosures in paper form within 30 days of your request, or notify you if we are unable to send the list within that time period and by what date we can send the list; but this date should not exceed a total of 60 days from the date you made the request.