Birth Control
Delivery, cost and insurance
Home Delivery (Pills Only) 
Get on the pill for only $25/pack, free delivery 
Number of pill pack options - 3, 6, 9, 12, & 17 
If you select 12 or 17 packs, you get a free pill pack 
Pharmacy (Patch/Ring) 
Pay $25 visit fee in the app (this is like a co-pay)  
Pick up and pay for the pill, patch, or ring at the pharmacy (price varies based on your insurance) 
Refills - 12 months on just one prescription  
Birth Control
Delivery, cost and insurance
Home Delivery (Pills Only) 
Get on the pill for only $25/pack, free delivery 
Number of pill pack options - 3, 6, 9, 12, & 17 
If you select 12 or 17 packs, you get a free pill pack 
Pharmacy (Patch/Ring) 
Pay $25 visit fee in the app (this is like a co-pay)  
Pick up and pay for the pill, patch, or ring at the pharmacy (price varies based on your insurance) 
Refills - 12 months on just one prescription  
Emergency Contraception
Delivery, cost and insurance
Home Delivery 
Get ella for $85 which includes overnight shipping 
85% effective on any day you take it, up to five days after unprotected sex 
For people who weigh 195 pounds or more, it may not be as effective 
Keep ella on hand, in case a condom breaks, or you miss a birth control pill 
Emergency Contraception
Delivery, cost and insurance
Home Delivery 
Get ella for $85 which includes overnight shipping 
85% effective on any day you take it, up to five days after unprotected sex 
For people who weigh 195 pounds or more, it may not be as effective 
Keep ella on hand, in case a condom breaks, or you miss a birth control pill 
UTI Treatment
Delivery, cost and insurance
Pharmacy  
Pay $25 visit fee in the app (this is like a co-pay)  
Pick up and pay for the medication at the pharmacy (price varies based on your insurance) 
Quick relief without a trip to a doctor 
UTI Treatment
Delivery, cost and insurance
Pharmacy  
Pay $25 visit fee in the app (this is like a co-pay)  
Pick up and pay for the medication at the pharmacy (price varies based on your insurance) 
Quick relief without a trip to a doctor 
How it Works
1. Request a service
It's simple! Choose your service, complete a health questionnaire, and submit your request.
2. Clinical review
A Planned Parenthood provider will review your questionnaire and message you in the app if they have any questions.
3. Get your medication
If eligible, your medication will be shipped to you in discreet packaging or sent to your pharmacy.
Learn more
Learn More
Download our app and get birth control, UTI treatment and emergency contraception (ella) now through your phone
Newsletter
Sign up for our monthly newsletter to read about sexual health topics and learn more about our services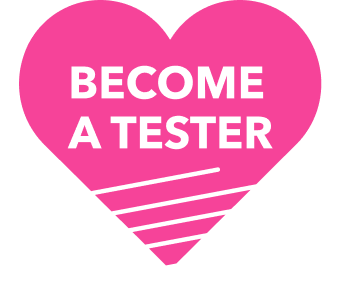 Become a Tester
We occasionally reach out to users for surveys and test new features before they are released. Be part of our innovation.